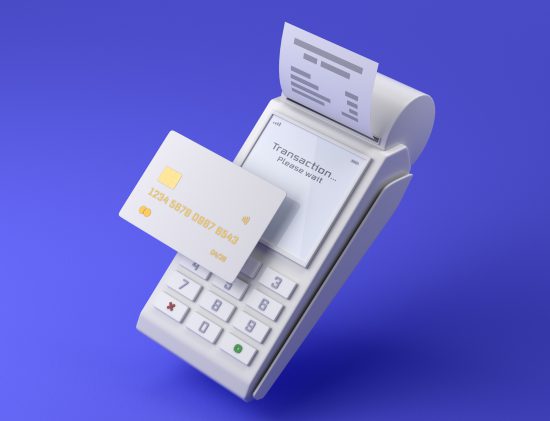 October 19, 2022
The cashless society – a future designed today
When considering what solutions, we can and should offer to build on the cashless society (we debated the WHYs here), we keep in mind our three beneficiary categories which, while having a similar objective, have different technological needs and approaches towards it. As a technology provider, we focus primarily on banks and financial institutions, but we have the end-user experience in mind when designing and offering solutions, as these are the ones that drive the actual requests.
There are three perspectives we are considering when developing and offering any news solution and we engage an entire ecosystem available to us to deliver:
The client's perspective
The end-user, the private person using the bank services will require fast and simple-to-use solutions, to save time, they will seek reliability and recognition of technology, security of funds and of payment methods, and 100% accessibility and usage potential. In generic terms, they are looking for seamless payments, increased quality of life, and security. In technical terms, this translates into the remote solution to access products like online applications for cards, virtual cards, and payment applications, a significant shift in focus from the extensive branch networks, for example, which were a relevant criterion in choosing a bank years ago.
The merchant's perspective
Merchants will usually look to expand their business, keeping pace with a rising economy of goods and services, to be able to access clients in remote areas and diversify their payment methods so that as many clients are able to purchase from them. Ultimately, decreasing costs with locations and reaching clients online to a larger extend or fully are also benefits that are highly considered. The technology behind what we need to deliver is represented by payment solutions at the point of sale and online, modern, contactless POS machines, alternative solutions to those with fewer costs incurred, like the tap-on-phone, for example, and other payment solutions integrations. Not less important for the merchants is the security of payments and funds, and this we consider thoroughly with every new solution we bring into the discussion.
The bank perspective
All of the solutions above are not offered by us directly to end-users, and so, as previously mentioned, our first client is the bank who in order to achieve its business objectives needs to count on strong, trusted technology and an implementation partner that understands the needs of the market and of the users. The banks need to offer great customer experience in a highly competitive market, stay agile with the solution they make available for the clients, to offer that accessibility to funds at any time and regardless of the client location, and do this in an efficient, cost-relevant manner.
Clients using the physical branches of the banks limited only to mandatory interactions by law means better performance on the bank side and, of course, happier, and less restricted clients who are now able to perform whatever operations they need remotely, from home, from the office, from the park, train, etc.
For this, the banks need trusted partners that (1) understand the client perspective (2) are strong and experienced in selecting, implementing, and maintaining relevant technology (3) put a strong focus on security and transaction monitoring (4) keep relevant on the market by continuously learning, amending solutions, integrating new ones, creating partnerships that increase agility and overall quality of services. And these are achieved only in a team, a big team constituted by all providers and authorities able to contribute and build a cashless future.
How is the ecosystem important in this journey toward the cashless society?
Clearly, all the requirements above need to be delivered in an integrated logical manner. One solution development led to another and so we are now a completely functional ecosystem of solution providers at all levels covering from hardware production to the most complex software.
In Quipu, we focus on setting up and maintaining an infrastructure that works well and fast for our customers, offering services on various levels of the process and for different needs, and integrating solutions from established providers that enhance our offer. Our Card Personalization and Processing Centre stand proof of the various solutions we have set in place and offer our bank customers.
But at any level, ranging from the classical plastic card to the latest wearable payment option, we design and provide solutions only keeping in mind the cashless society, the post-pandemic society with its new habits and needs.
This infrastructure extends to our partners and forums we are part of. We continue investing not only in innovative technology but with equal importance in compliance solutions and approaches, following all regulations and standards imposed by authorities, payment schemes, card providers, and information security teams.
With more and more transactions moving online, the data security and transition security need increases, so we become more adaptable to various markets, and stay alert day by day to risks and mitigation ways. We have implemented solutions for easier fraud monitoring online which enables us to better protect the cardholder and avoid misuse of their payment information. With this comes great responsibility and accountability in front of our primary clients, the banks, and the end-user who entrusts their finances with them, so putting high emphasis on security and having all certifications required to guarantee quality and safe services for clients remains a priority in this journey.
Are you looking for a solution provider to support your payment operations? Let us know HERE and we will soon get in touch.