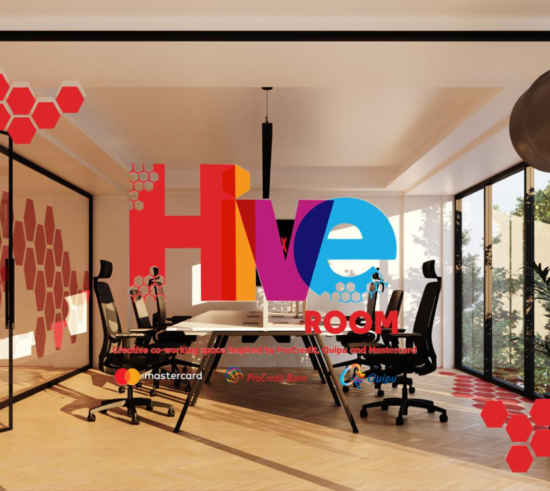 October 25, 2023
Quipu, ProCredit Bank and MasterCard provide free co-working space to support startups and freelancers  
Driven by their commitment to encourage innovation and economic progress by supporting the local community, Quipu, ProCredit Bank Macedonia and Mastercard offer a unique opportunity for all startups and freelancers – completely free use of the new #HiveRoom co-working space. Understanding the needs of modern professionals, and recognizing startups and freelancers as drivers of modern times, the goal of this partnership project is to provide a place to exchange ideas and knowledge and create a strong community that will bring positive change and encourage the development of our society.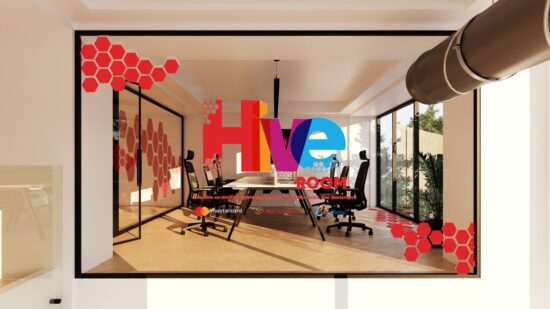 Andrei Georgescu, Chairman of  the Management Board of Quipu indicates that "Giving back to the community that welcomes us and supporting young business is part of our bigger mission. While we run an established business in Skopje, employing over 90 colleagues, partnering up with ProCredit Bank and Mastercard to support start-ups and freelancers in their process of development of their business, skills and partnerships aims not only to individual growth, but also at creating a strong business community, fostering creativity and innovation. The HIVE will not only be a co-working space, offering solid infrastructure, but also a true business hub that will give start-ups and freelancers the networking space and consultancy opportunities to set them on the right track for success."
"ProCredit Bank has been recognized as a partner of small and medium-sized businesses for 20 years, and this project is our next step moving towards new modern times and new forms of entrepreneurship. By providing access to a state-of-the-art co-working space, we hope to inspire and nurture innovative solutions and ideas, provide the necessary support to startup companies and freelancers, and thereby contribute to strengthening the local economy, creating jobs and growth of the business community.", said Milan Damchevski, member of the ProCredit Bank's Management Board.
"Freelancers and startups are reshaping the way of working in modern times. In that direction, we believe that supporting them is key to strengthening the business community.", as pointed out by Mastercard.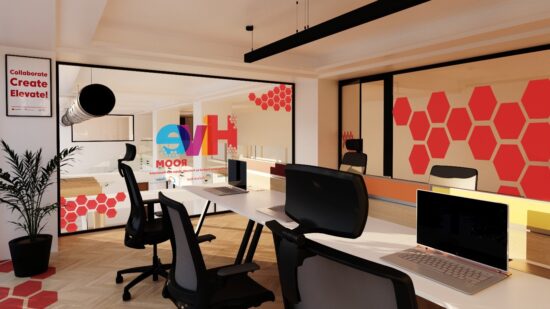 #HiveRoom is a contemporary equipped office space, filled with daylight and an open view of the surroundings, and has 6 work positions that can be used modularly for a team or for 6 individuals. #HiveRoom is located within the new co-working space of the company Property One on Blvd. "September 8th no. ¾". Users of this space will also have the opportunity to use all of Property One's common areas, including relaxation areas, a kitchen with free hot drinks, private lockers, as well as special rooms for telephone conversations.
To be a part of HiveRoom freelancers and start-ups in Macedonia need to apply through Hive Room | ProCredit Bank (pcb.mk), which will offer the freelancers the opportunity to reserve one week of free access to the #HiveRoom, while startups are given the option to use the space for two weeks. After filling out the application, all selected candidates will be contacted by the HiveRoom team, and the selection of candidates shall be random, according to the capacity of the space itself.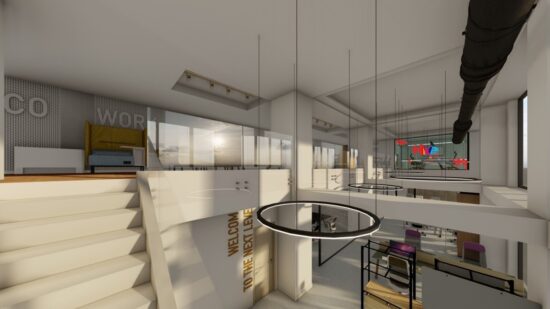 Through the #HiveRoom project, Quipu strengthens its commitment to the Macedonian market and ProCredit Bank confirms its strategic position as a bank that supports the local startup and freelance community. The offer of free co-working space builds on the special products launched by ProCredit Bank so far, namely the Freelance Pack and the Startup Pack through which the bank offers unique services and benefits that meet the problems in the field of financial management faced by young businesses and individuals who independently offer their skills and services to foreign markets.
#HiveRoom will also serve as a place for organizing thematic workshops and educational events that will be free of charge and open to all interested visitors who wish to exchange experiences and ideas, or upgrade some of their skills.
For more information, you can also visit the Hive Room | ProCredit Bank (pcb.mk) web page.