Should you decide to apply for a job at Quipu first you have to fill in the online application form on our website. It will not take long and this is not a complicated Registration
1. Enter your email address and press the "Save as draft" button which is at the bottom of the page, to Register.
(Note: In order to do this, you have to agree first with our  Terms and Conditions)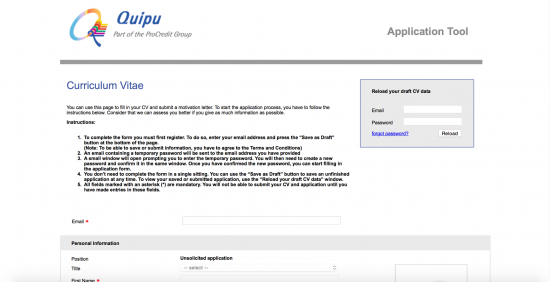 2. Our system will automatically send to your email address a temporary password. On the small window appearing on your screen, type your temporary password. Afterwards, you need to change your password and confirm it on the same window.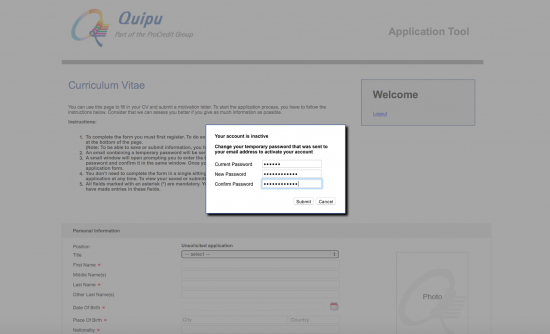 3. Once the new password is confirmed, you can start filling in the data required on the application form. All asterisked fields are mandatory for submission of the CV. You can save your application as draft in case you do not have all the data completed.
Example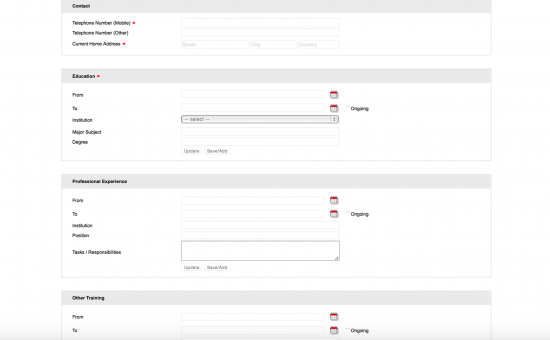 4. Please use the "Reload" window to view your saved or submitted application. You can do this whenever you want, you just have to log in with the email and password already created.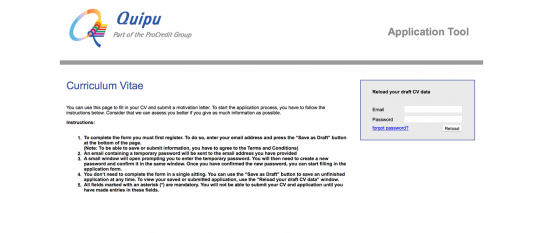 5. Within the application, please, write your letter of Intention.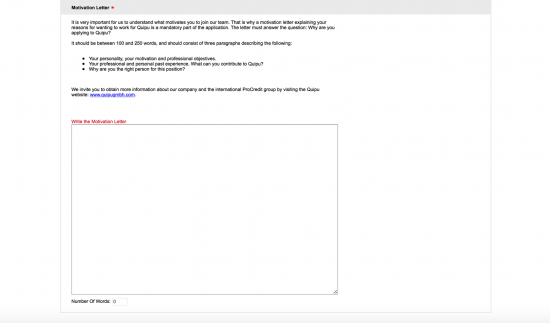 6. After finalizing your application, please, press the "Submit" button so that the application will be registered in our data base. Please, review your application thoroughly before submitting it, as you won't be able to change it later.

Note: Only applications submitted through our website will be taken into account.